Skip to Content
Commercial Roofing for New Braunfels & Leander
We Have Experience with All Commercial Roofing Types
Commercial structures are constructed differently than residential homes. This means commercial buildings often use particular types of roofing systems that residential structures do not, which require different installation, maintenance, and repair processes. Heartland Roofing and Construction are your commercial roofing experts in New Braunfels, TX, helping you address the unique challenges of commercial roofing. Our roofers have experience in all types of commercial roofing, including metal, modified bitumen, and flat or low-slope roofs. When you work with us, you can rest assured knowing your roof is in the best hands. Call us today to learn more about the commercial roofing solutions we provide.
Hire Us for Commercial Roofing Repair
Though the weather in New Braunfels and Leander, TX doesn't get too extreme, normal wear and tear from the elements can cause damage to your roof over time. Even the sunshine can break down roofing components. No matter how strong your roof, it will require routine repairs to keep it secure and leak-free. Be sure to contact Heartland Roofing and Construction at the first sign of trouble. Maybe you've noticed moisture or water getting into your structure, or you've seen loose roofing materials when doing an inspection. Both of these are signs your roof needs some attention. We will work quickly to find the source of the problem and provide speedy repairs to ensure no further damage occurs.
What Are the Best Methods to Maintain a Commercial Roof?
As a business owner, you want to keep your commercial structure in the best shape possible. There are many things you can do on your own to help maintain the longevity of your commercial roofing system. Regularly inspecting and maintaining your roof will help you to spot any trouble areas early before they have time to cause a leak or other damage. Here are some of the top precautions you can take to ensure a well-maintained commercial roof:
Remove debris from the roof and inspect for loose or missing materials regularly
Keep an eye out for any peeling or bubbling of the roof covering and have a professional address it immediately.
Keep the roof drainage system clean
Inspect any skylights regularly, looking for cracks or leaks
Ensure any roof hatches are secure, inspecting them for loose materials or screws
Check for loose or missing pieces of flashing and have the problem fixed by a professional as soon as possible
Commercial Roofing Solutions for Every Application
With a business to run, you don't have time to spend hours stressing about the condition of your roof or how to fix it. Luckily, when you hire Heartland Roofing and Construction, you won't have to worry about any of this. We provide commercial roofing solutions for every application, offering repairs, maintenance, and roof replacement when you need it. We know how busy you are, and we work quickly to provide as little interruption to your business as possible. Whether you are a small business or a large corporation with a huge facility, our team can take on any project. We always adhere to the same high standards regardless of the size or scope of the job. You can count on us to deliver superior services every time.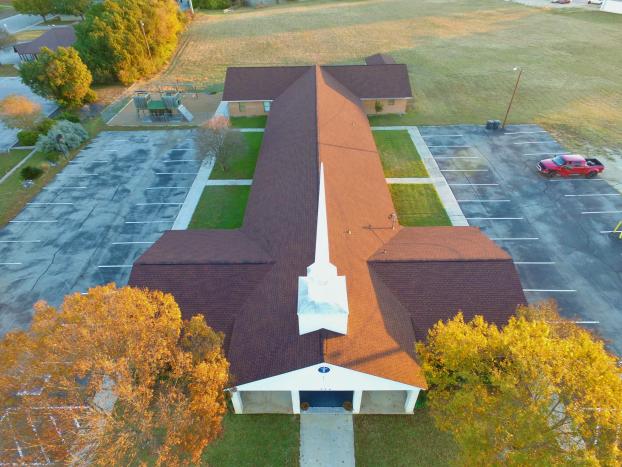 Why Choose Us for Commercial Roofing in New Braunfels, TX?        
You want to choose a team you can trust when you need roofing repairs in New Braunfels or Leander, TX. At Heartland Roofing and Construction, customer satisfaction is our number one priority. We work hard to give our clients the best experience, whether we're completing a small repair or replacing an entire roof. Choose to work with us for all of the following reasons:
High-Quality Materials
We're picky about the materials we use on our roofing projects. When you hire us, you can count on the fact that we'll only use the best materials from the industry's most respected manufacturers.
Superior Customer Service
Nothing is worse than a contractor who keeps you in the dark about the status of your project. Heartland Roofing and Construction maintains an open line of communication during every project, so you're always up to date from start to finish.
Years of Experience
Our team is comprised of experienced roofing professionals. You can rest easy knowing your roofing repair or replacement will be completed by a well-trained crew who adhere to the highest standards.
Well-Maintained Equipment
Having the right equipment plays a significant role in the ability to complete projects. We ensure all of our roofing tools are correctly maintained, so they can always help us deliver an excellent project for you.
Keeping Projects on Time and Budget
No one likes dealing with a project that's behind schedule. Completing a major roofing project at your business is already stressful enough. You can count on the team at Heartland Roofing and Construction to keep your project on time and budget. You won't have to worry about missing a deadline with our team on the job. Let us handle all of your commercial roofing needs, so you can focus on the day-to-day tasks of running your business.