Skip to Content
New Braunfels & Leander Roofing Services
Comprehensive Roofing Services in South and Central Texas
When it comes to upgrading your home and ensuring its structural integrity, there's no better choice than Heartland Roofing and Construction. As a leading roofing contractor in the Greater South and Central Texas area, we take pride in our honesty, integrity, and well-built roofs. Throughout the years, residential and commercial clients alike have trusted our team for affordable, dependable roofing services using premium materials from renowned roofing manufacturers. Whether you need a brand-new roof, roofing repair, replacement, inspection or emergency roofing maintenance, we can ensure all your needs are met. Our team of Master Elite certified contractors has years of experience in the industry, and we'll ensure we exceed your expectations. Contact us today.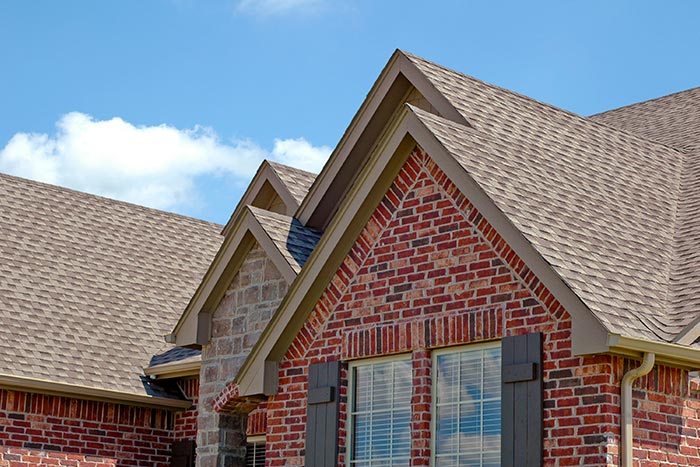 Commercial Roofing
You've invested in your business; don't neglect to invest in the roof that sits on top of it. Our roofing team can install all-weather compounds, shingles, metals, or rolled roofing material that will keep your roof looking professional and lasting for decades.
We're fully licensed and insured for your peace of mind, and we've built a reputation throughout South and Central Texas for quality work, affordable pricing, and customer service that's second to none. We're happy to answer all your questions and schedule a service time that's convenient for you. Contact us today to find out how we can best meet your needs.
Fewer things are more important on a building than a sturdy, aesthetically appealing roof. It not only provides many years of protection, but it also adds value and curb appeal to your property. Why settle for less when you can have the best money can buy?
Heartland Roofing and Construction is a reputable roofing company based in New Braunfels and Leander that is capable of building and maintaining many types of residential and commercial roofing systems throughout South and Central Texas. Our team of roofing technicians are fully licensed and insured for your peace of mind, and we're happy to incorporate any roofing design you'd like. We use only the finest materials and we'll ensure you get the best possible price.
Whether you're selling your home, buying a new one, or need to ensure your roof is structurally secure, our roofing inspectors have the knowledge and expertise to spot small issues before they become costly repairs. We can point out where weathering damage might occur and offer effective and affordable roofing maintenance that can resolve the issue quickly.
We've served many communities throughout Central and South Texas, and we'll strive to ensure you're completely satisfied with our work.
Roof Repair
Roofing repair doesn't need to break the bank when you contact the affordable roofing professionals at Heartland Roofing and Construction. We can diagnose and resolve any roofing issue, whether you need roofing tiles replaced, a hole patched, or an entirely new roofing installation, we'll ensure your home is covered and protected for decades to come.
Our Master Elite certified team has years of experience and we're committed to meeting and exceeding your expectations.
Emergency Roof Repair
When you're experiencing a massive leaking issue in your roof, you can't wait for normal business hours to get the problem resolved. At Heartland Roofing and Construction, we'll ensure your roof is repaired as quickly as possible.
We offer 24/7 emergency service that will thoroughly patch and restore your roof, and we can diagnose and inspect any other potential problems that may arise. We use only the finest roofing materials in our repairs and installations, and we stand behind all our work with a satisfaction guarantee.
Types of Roofs
At Heartland Roofing and Construction, we're proud to offer a wide variety of roofing materials to meet your needs. We carry roofing that can work with any aesthetic and any budget. Our roofing materials include:
Composite shingles
Standing seam metal roofing
Natural slate
Eco-friendly green roofing
EPDM synthetic roofing
Rolled Roofing
TPO Roofing
And more
Give your home or business a look you want and the protection it needs with quality roofing selections from Heartland Roofing and Construction.
Keep your home protected with a quality roof. Call today.
Fully Equipped for Roofing Projects of All Sizes
We're fully equipped to handle big projects and small roofing jobs. Most importantly, you'll find that we're detail-oriented roofing experts committed to excellence and customer satisfaction. Contact us today for a free estimate and inspection if you need a new roof on your home or business!