Roof Inspections Help Avoid Costly Repairs
While it's true that a quality roof should offer decades of protection for your home or business, routine inspections and repairs are sometimes necessary. Annual roof inspections in the spring and fall are recommended to spot warning signs before they develop into costly repair or replacement issues further down the road (especially in the middle of winter). Serving both residential and commercial clients, Heartland Roofing and Construction offers free roof inspections and estimates in New Braunfels, Leander, Austin and surrounding areas of South and Central Texas.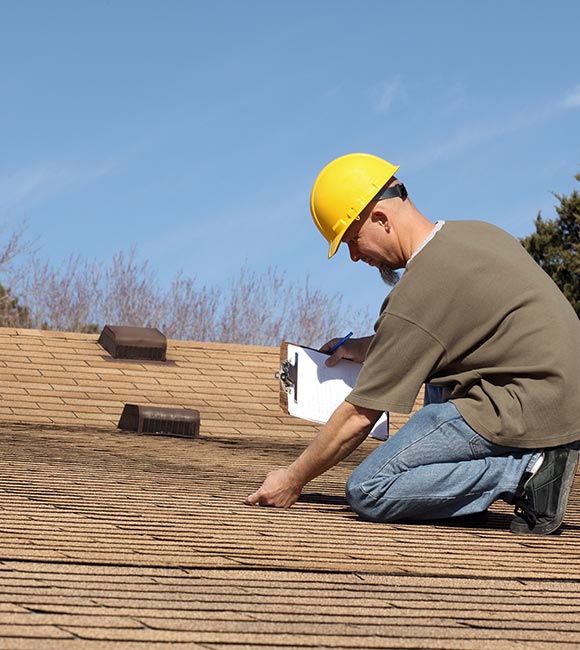 What's Included in a Typical Roof Inspection?
Whether or not you think you have roof damages, it's best to leave roof inspections in the hands of licensed, insured experts to be sure. A typical professional roof inspection usually includes:
Full Interior Inspection – During the internal portion of your roof inspection, we'll check for signs of moisture or mold growth inside your home. We'll also thoroughly check your ventilation and insulation, assessing your R-value. Not having proper attic ventilation can wreak havoc upon your roofing, causing overheating issues that can cause your roofing shingles to curl or buckle.
Full Exterior Inspection – During the external portion of your roof inspection, we'll go up to your roof and check for telltale signs of wear-and-tear, including water leaks, warped or buckled roofing shingles, missing or improper flashing, holes in your roof, dark spots and mold growth, signs of rot and signs of rust if you have metal roofing.
Don't Wait for Roof Leaks – Prevent Them!
Is it time for a roof inspection in the Greater South and Central Texas area? Contact the experts at Heartland Roofing and Construction for a free roof inspection and estimate for your home or business. Not only do we thoroughly inspect residential and commercial roofing of all types, but we also repair, replace and install them. If you've sustained storm or hail damages to your roof, we'd be happy to work with you to provide a professional roof inspection to make your insurance claims process go smoother.