Skip to Content
Complete Residential Roofing Services in New Braunfels & Leander
We Can Repair & Replace All Types of Residential Roofs
Your roof serves a dual purpose. It protects your family and belongings and also helps boost your curb appeal and home value. For this reason, you need a trusted contractor to provide roofing services when you need them. The team at Heartland Roofing and Construction offers years of experience you can count on. Whether you need a small repair or a complete replacement, our team can deliver. We provide comprehensive roofing services in Leander, TX and the surrounding areas of New Braunfels and Austin. With expertise in all types of residential roofing systems, including metal, tile, asphalt shingle, clay, and slate, we are the experts to choose for any roofing job. Contact us today to learn more or to schedule service at your home.
Let Our Team Repair Your Residential Roof
No one wants to wake up to find a leaking roof in the middle of the night. But even if you do, the team at Heartland Roofing and Construction is here for you. We provide roofing repairs for residents of Leander, TX and the surrounding areas, patching leaks, and providing other repairs as necessary. To prevent significant damage, it's best to call our professionals at the first sign of roof damage. Perhaps you've noticed loose or missing shingles, a stain on your ceiling, or shingle granules in your gutters. These are all signs that your roofing materials could be wearing down and allowing moisture inside your home. Our team will inspect your roof to determine the problem and provide the necessary repairs.
Put a Strong Roof Over Your Head with Our Replacement Services
Unfortunately, roofing materials don't last forever. While many roofs will last anywhere from 15 to 30 years, replacement is still necessary at some point. At Heartland Roofing and Construction, we recommend being proactive when replacing your roof. If you wait too long, the elements could weaken your entire roof, eventually leading to leaks or even total failure of the roofing system. Replacing your roof before this occurs ensures your home stays safe and protected. We'll remove your old roofing material and help you choose the right replacement option. We have a variety of options to meet every style and budget. Whether you like the classic look of asphalt shingles or want something a little different like tile, metal, or slate, we have several styles, colors, and textures to choose from. We'll help you find the perfect roofing material for your home.
Tips to Help You Maintain Your Home's Roof
As a homeowner, you want to do everything you can to protect your home. Completing regular home maintenance helps keep your home looking great and also cuts down the amount you have to spend on repairs by a professional. Your roofing system can greatly benefit from regular attention, and there are many routine tasks you can complete to help preserve the life of your roof. With the right attention and care, you can help ensure your roof is ready to last for years. Help protect your roof by doing all of the following:
Pay attention to your shingles, making sure none are warped, damaged, or missing
Make sure to replace the sealant as needed
Trim nearby trees to ensure branches do not hang over the roof
Regularly inspect your roof for rust or other signs of deterioration
Clean your gutters and ensure they are free of any leaves or other debris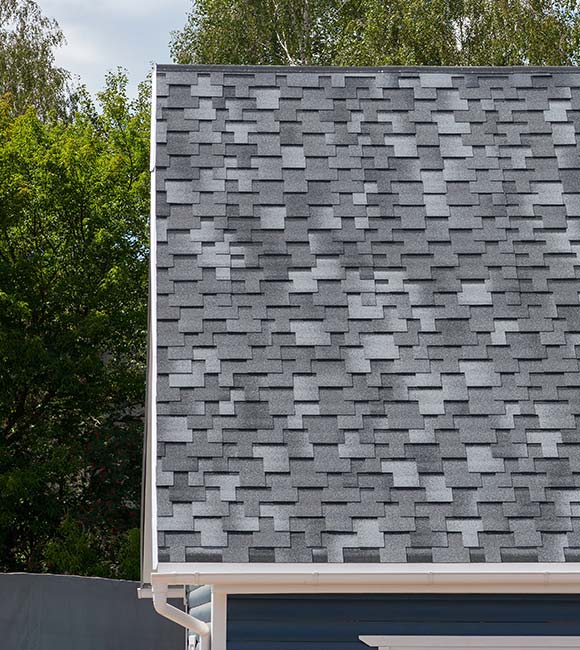 Why You Should Choose Us for Residential Roofing
It's important to choose a reliable contractor to complete roofing projects at your home. Heartland Roofing and Construction offers some of the best roofing services for residents of Leander, New Braunfels, and the surrounding areas. Choose to work with us for all of the following reasons:
Licensed and Insured: You can count on our team to deliver superior service you can trust. Not only are we fully licensed and insured, but we are also a GAF MasterElite® Factory-Certified roofer. All of these distinctions will give you the peace of mind of knowing your service is being completed by a professional and that you're covered if an accident occurs during project completion.
Experienced Professionals: We only hire the best professionals to join our team. This includes roofers with many years of experience in all types of residential roofing. Every member of our crew is well-trained in the best methods to build and repair durable, long-lasting roofs that will protect your home for many years. Not to mention, our entire crew is up to date on all building regulations and codes to ensure your project is always in compliance.
High-Quality Materials: We want to deliver the very best results to our clients on every single project. That's why we only use the best roofing materials in every roofing repair and replacement. Whether you choose metal, tile, shingles, or slate, you can rest assured knowing you'll be getting only the best roofing materials on the market.
Your Satisfaction is Our Priority
We know how important your home is to you. It is likely your largest investment, and as such, you want to ensure it's well maintained. That's why you only want to work with trusted contractors when you need work completed. Heartland Roofing and Construction puts your satisfaction first in every project. We do not stop until you are completely satisfied with the outcome of our services. We take the time to get to know each customer and develop personalized roofing repair and replacement solutions to meet the needs of their home. If you would like to discuss your roofing project with our team, please reach out to us to request a quote.