Skip to Content
Composition Roof Services in New Braunfels & Leander, TX
Your Expert Composition Roofing Team
Our company, Heartland Roofing & Construction, is family owned and operated. We have provided expert roofing and construction services to the New Braunfels & Leander, TX community for many years. Our mission is to provide high-quality services and products to our clients. We do this because we prioritize our client's satisfaction and strive to serve our community better. We provide it all, whether you require solar roofing, flat roofing, or composition roofing. When you need an expert, there's no better team to call than our Heartland Roofing & Construction team.
Composition roofs are a durable, eco-friendly, and affordable option for many New Braunfels and Leander, TX, property owners. Composition roofs last a long time, especially when handled by a credible roofing company. Our Heartland Roofing & Construction team has the knowledge and experience to provide you with a worry-free, durable composition roof.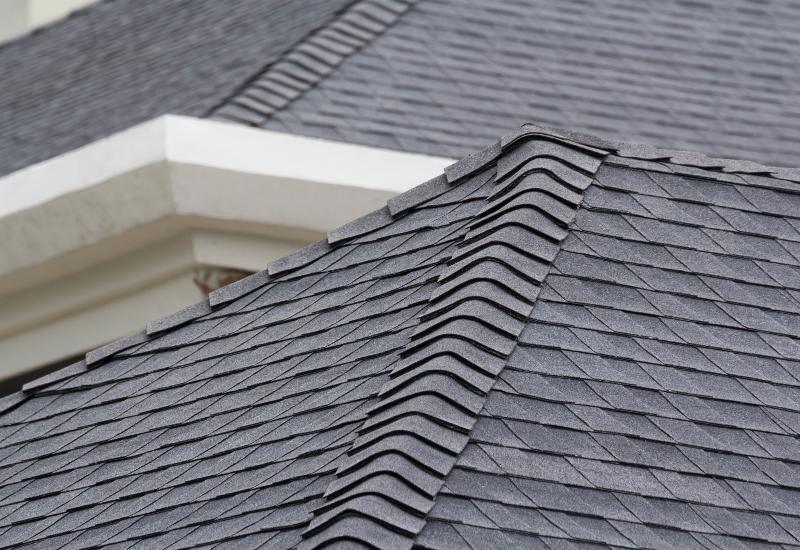 Understanding Composition Roofs
You may be wondering, what is a composition roof? Composition roofs are roofs that are covered with shingles that are made of several different materials. Common materials used in composition roofs include fiberglass, polyester, wood, plastic, and recycled paper. These shingles and materials are layered, blended, and bonded with resin or laminate. One of the main materials used consists of asphalt with additional durable materials. This durability has made composition roofing one of the most popular and common roofing options used in properties today. They are extremely durable against weather, sun, and water, making them the perfect roofing solution to protect your New Braunfels and Leander property.
In addition to their incredible durability, they also provide an incredible aesthetic appeal as they come in many different colors, styles, and textures, which means that you can customize your composition roof to match and enhance the beauty of your property. Our Heartland Roofing & Construction team provides you with above-grade, premium products and is happy to discuss the perfect composition roofing style for you.
Our Composition Roof Services
Our expert roofers and contractors offer complete and comprehensive composition roof services. We have the training, licensing, and insurance to provide the best composition roof. Composition roofs can sometimes accompany problems if not installed or maintained properly. One of these common problems for Texas property owners is algae buildup. This can accelerate the deterioration of your roof and cause leaks and other water damage. When you choose our team at Heartland, we will use our many professional techniques to keep your composition roof as dry as possible to prevent algae growth. Our team has the experience you need.
No matter the size, shape, or difficulty of your roofing project, our team has the expertise in installing, repairing, and maintaining composition roofs so that they will last for many decades. With additional high-quality materials and incredible fine-tuned techniques, you are guaranteed incredible craftsmanship and exceptional results. Learn more about how we can help you with your composition roofing needs today.
Benefits of Choosing Heartland Roofing & Construction
When looking for a roofing team that will be the best choice for you, there is no better choice than Heartland Roofing & Construction. Our team prioritizes our clients and ensures the best results for them. With many years of experience, we have the best methods and techniques to provide you with an incredible composition roof after we finish. We focus on providing top-notch customer service, paying close attention to detail, and completing your projects promptly. When you choose us, you'll also experience benefits such as:
Approved by HomeAdvisor
Family-owned and operated
Dedicated to safety and your satisfaction
Renowned for offering fair and competitive pricing
Lead-safe certified by the Environmental Protection Agency (EPA)
Fully licensed and insured GAF MasterElite Factory-Certified Roofer
Range of Composition Roof Styles and Options
You can choose from various composition roof styles and options to create your dream roof. Not only can you choose the style of composition roof shingle that you choose, but there are many design options that you can choose from, such as color and texture. Heartland Roofing & Construction experts can help you know what design options will best suit your needs. Our team will help you decide the best choice for you. The main three types are:
Architectural
Architectural composite shingles are a great option as they are larger than other options and have great warranties. These also have the benefit of additional features such as moss-resistant coatings.
3-Tab
3-tab composite shingles are the easiest to maintain and the most affordable composite option. As their name suggests, they are made of three individual tabs bonded together.
Laminate
Laminate shingles are similar to 3-tab shingles but more durable. With an additional level at the shingle's base, it becomes thicker and more resistant to bad weather and water damage.
Contact Us
Contact our Heartland Roofing & Construction team in New Braunfels & Leander, TX, for expert composition roofing services. When you reach out to us, we will schedule a personal consultation and provide you with a free estimate. When it comes to creating the home of your dreams, you need a roofer you can trust, and you can trust Heartland Roofing & Construction.