Skip to Content
Call Us When You Need Emergency Roof Repair in New Braunfels & Leander
Heartland Roofing and Construction is Here When You Need Us
Mother Nature is an unpredictable opponent. One day it may be all sunshine, and the next, you could be facing intense storms that damage your home. There's no way to plan for it. That's why you need a team with a quick response when your roof has been damaged by a storm or other external factors. When disaster strikes at your home, you need to call Heartland Roofing and Construction immediately. Our team responds quickly to assess the damage and provide repairs to your roof, all at a reasonable price. You can count on us to handle any problem that arises, no matter the time. Contact our team today for your emergency service.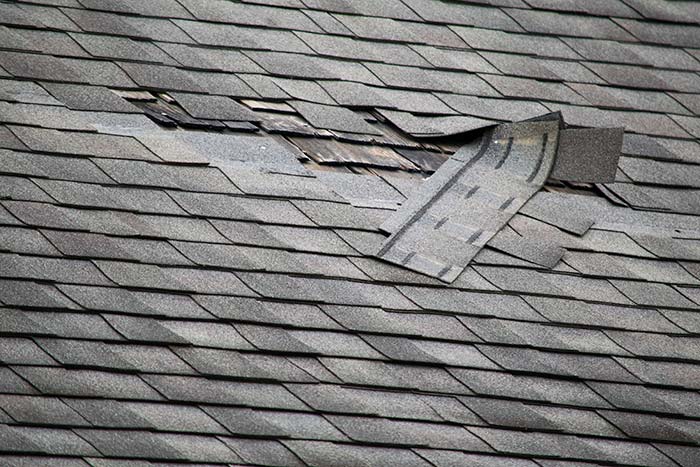 Emergency Repair Services
Roofing emergencies can come in many different forms, but they can all be equally destructive. No matter what has caused the damage to your roof, Heartland Roofing and Construction is here to take care of it. With an experienced team of knowledgeable professionals, we have the skills required to address every roofing problem appropriately. Not to mention, we work quickly to minimize further damage to your home from continued rain or water leakage. Our team can face any roofing emergency head-on, repairing damage caused by any of the following issues:
Aging or failing shingles
Fallen limbs or branches
Storm and wind damage
Flashing failures
Correcting improper installation
Common Causes of Roofing Problems
As a home or business owner, there are some preventative steps you can take to stop roofing emergencies in the first place. While storms cannot be predicted and will cause damage regardless of your maintenance tasks, there are many common causes of roofing problems than can be stopped before they have time to create a significant issue. By taking a proactive standpoint on your roofing maintenance, you can help to avoid costlier repairs in the future. Some common causes of roofing problems to look out for are:
Shingles that are out of place
Flashing that is damaged
Blocked rain gutters
Chimney leaks
Leaking skylights
A lack of proper maintenance, like clearing debris from the roof and gutters
Leaking pipe flanges
The Steps of Emergency Roof Repair
If your roof suffers damage during a storm, it's important to act quickly to contain the problem and prevent the spread of damage. You'll want to call an emergency contractor as soon as you can to alert them of the problem and get them to your location as soon as possible. In the meantime, there are some steps you can take to help reduce the amount of damage made to your home or business. Use the following tips to help you determine what to do following significant damage to your home:
Determine Where the Leak is Located: Only do this if your roof is minimally damaged. We do not want you to attempt to locate a leak in a roof that is not structurally sound. The best method is to look for the damaged area from the ground. Once found, you'll have a better idea of where water is getting into the home and how to stop it from spreading.
Minimize Water Damage: The most important thing to do in the event of an emergency roof leak is to prevent water damage to the interior of your home. You can do this by setting up buckets or other receptacles to collect any water leaking from the roof. Doing this will help to preserve your ceilings, walls, and floors, as well as any personal belongings exposed to the water.
Cover the Damaged Area if Possible: In many cases, storms come with continued rain, which could further damage your now exposed home. If the weather is calm enough for you to safely go outside, you may want to attempt to cover the damaged portion of your roof with a tarp. This temporary solution will cover and protect your home from further rainfall until help can arrive.
Why Choose Heartland Roofing and Construction
You have many options when choosing a roofing contractor in Leander, TX. Make sure you choose the right one by calling Heartland Roofing and Construction. Our team is dedicated to client satisfaction, and we don't rest until you're completely happy with the outcome of your project. Choose to work with us for all of the following reasons:
We Use the Best Materials: Our team refuses to use anything less than the best roofing materials for all our repair and replacement projects. You can count on us to deliver quality at an affordable price.
We Have An Experienced Team: We have a team of experienced roofers to address any roofing problem that arises. Whether you own a commercial or residential structure, we have experience handling all types of roofing systems.
We Are Licensed and Insured: Heartland Roofing and Construction is fully licensed and insured to complete roofing projects of any size or scale. You can trust us to complete your project correctly and safely.
Contact Us Right Away
Are you facing a roofing emergency? Don't delay calling the best roofing team in Leander and New Braunfels, TX to address the problem. We'll get to your location as quickly as possible to help minimize any damage and get your roof back to normal. Contact us today for all of your roofing needs!