Skip to Content
The Right Stuff: Factors That Determine Roof Thickness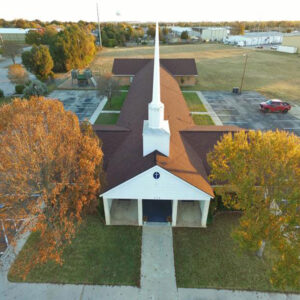 Heartland Roofing & Construction is a company with meticulous standards of quality, and results that make us the roofing company of choice for homeowners and businesses in South and Central Texas. Proud to be a family-owned and operated company, we work hard to provide our clients with beautifully finished roofs, installed with the highest level of service and workmanship. Our experienced team provides custom roofing, repair, inspection, and service options for residential clients in South Central Texas using only above-grade, premium materials from the industry's leading manufacturers. Here, we discuss one aspect that's very important in the construction of a roofing system: the roof's thickness. A roof must be strong enough to support its shingles and protect you from the elements, but there are many factors that come into play in determining roof thickness.
The rafters are a major factor in how thick your roof can be. That's because roof rafters are structural beams that support your roof. They have to be sturdy enough to bear the weight of the roof sheathing and shingles. The size of the rafters depends on the house, and the roof span and roof pitch dictates their thickness. However, rafter beams typically range from 2 X 4 to 2 X 12. Larger rafters can support a thicker roof and are used for roofs with greater lengths or a lower pitch than average.
Roof trusses can support a heavier load than similarly sized rafters. Trusses are not as thick as rafters but are engineered from multiple wood members. After a roofing engineer gives specifications for the roof, the trusses are built in thicknesses and dimensions determined by those specs.
Sheathing consists of boards that are attached to the trusses or rafters. Typically, plywood or oriented strand board is used, usually, 4 X 8 boards that are ½ inch thick. However, roof sheathing thickness can sometimes vary if the roofing material being used is heavy. If the shingles being installed are made of slate, concrete, or tile, it is advisable to use 5/8-inch roof sheathing to support the weight of those heavier shingles.
Asphalt shingles are common, and do not add very much thickness to a roof. In fact, a standard three-tab asphalt shingle is only about 3/16 of an inch thick. It's important to remember, though, that when these shingles are installed, they overlap, so the thickness is doubled. If you are installing a different type of shingles, roof thickness will be added. Wood, cedar shake, and tile are thicker than asphalt, and the thickness varies depending on the brand of shingles that is selected.
Metal roofing is constructed differently, with metal sheets instead of shingles. Typically, metal roofs are made of thin panels in corrugated or standing seam. Corrugated metal is shaped into grooves and ridges, just like corrugated cardboard. This kind of construction is very sturdy, providing a great deal of structural strength. Standing seam roofs are made with concealed fasteners. Wide, flat metal panels with vertical legs or ribs on each end lock together and are attached to the sheathing using these fasteners. Either of these types of roofing will increase the height of a roof by 1 to 2 inches.
It's important to note that the weight of the roof is as significant as the height. Typically, building codes have weight restrictions that limit the construction of a roof. For example, while a second layer of shingles is often used, that is often the upper limit, as three layers would be likely to put too much strain on the entire roofing system. Surprisingly, metal roofing, contrary to what you might think, weighs less than shingles. A roofing contractor will be able to advise you about your options for roofing materials and which is the right choice for your property.
When you hire a roofing contractor for roof replacement or repair, you will want to find one that is knowledgeable and experienced. Look for a company with longevity and signs of professionalism like Better Business Bureau accreditation or industry awards. Ask for references and check them. You will also want to have the contractor come out and look at the roof before making a detailed estimate and answering your questions thoroughly. If you are looking for a roofing company that provides the highest level of personalized service, trust Heartland Roofing & Construction. To learn more or request an appointment, call 830-268-4961 in New Braunfels, 512-368-7881 in Leander, or contact us through our website.
""